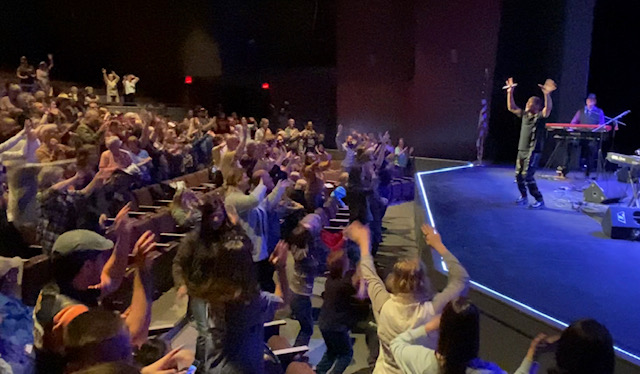 Well, the heat has gone up here in Nevada, but we did get a chance to travel to Arizona and Montana on Ministry trips in April where it was cooler.
Easter Sunday was magical.  Pastor Scott, Pam and I did the Sunrise Service outside, then two additional services in their Calvary Chapel Church.  We had been with them the month before and they invited us back for Easter. 
There were many who came up to me after each service to say how much they enjoyed everything, but I was surprised and touched when they would introduce me to their friend or relative that had brought them and how they were now going to make Calvary Chapel, their home!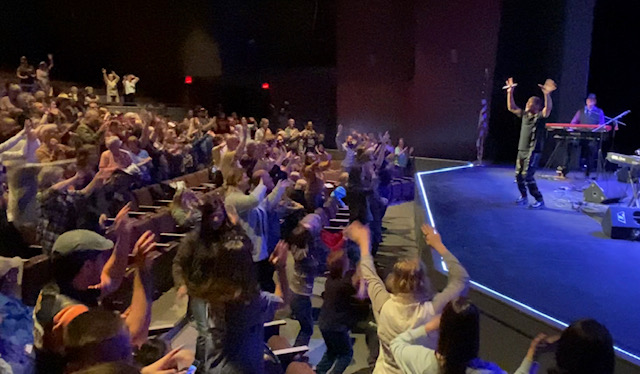 Montana was amazing starting off at some new friend's 258-acre farm.  They don't live very far from Huey Lewis, and we even prayed for healing for Huey's hearing. 
The next day, we packed out the Performing Arts Center with the Machaira Band kicking things off then joining me in our Santana to Hosanna musical presentation.  All in all, we ended up with about a third of the audience, making a commitment to Christ.
Another exciting part of the trip was that I was able to minister to some young and aspiring musicians, which is a part of our mission to S.I.N.G. – Save and Inspire the Next Generation!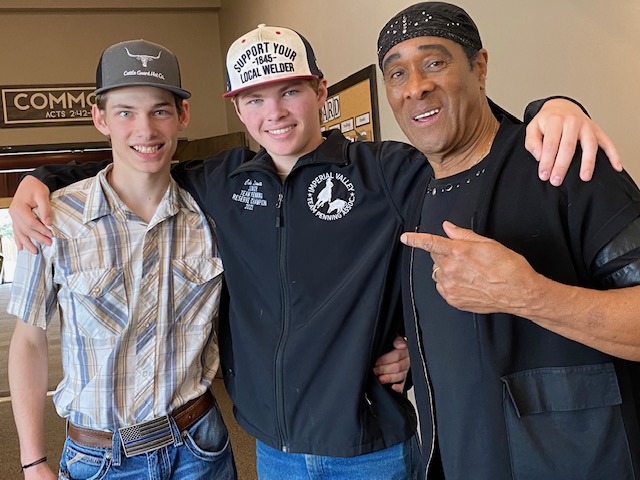 Again, I thank you for your prayers and contributions to our ministry as God is putting together more warriors for our journey ahead. 
We will take this month of May and finish up the writing of the Screenplay that will divert our youth away from Suicide and toward Life. 
We need constant prayers for God's anointed voice in the writing and a continuation of financial gifts to accomplish this goal.
Blessings on you and your family and may His face be upon you and bring you peace!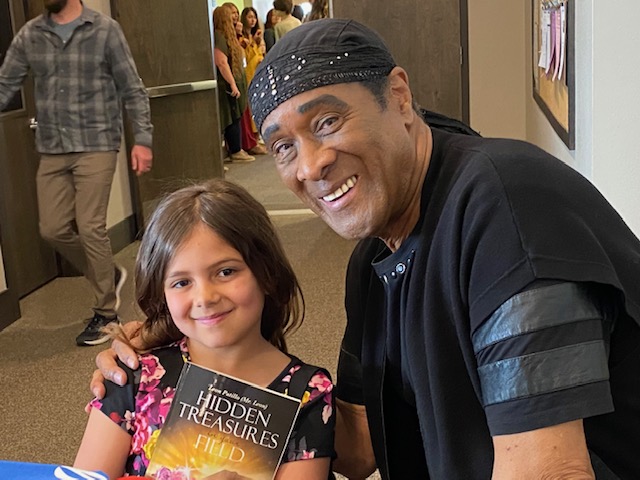 PS. If you want to see more pictures, please go to www.facebook.com/mrleonpatillo and check my April posts. It will also connect us on a more consistent basis.